Privacy policy / This Privacy Policy
aims to inform you about how Cargoagent treat your personal data as an administrator, and how you can control your preferences and settings for this treatment.

A general data protection regulation (GDPR) has been adopted by the European Union and its purpose is to align the EU Member States' policies on the collection and use of personal data. Another goal is to guarantee our right to privacy, to protect our personal data in order to provide more security against the misuse of personal information of each and every one of us.

The Cargoagent collects data for all visitors
- user data such as ip, browser, user,
- all data are kept for 5 years behind,
- all offers made by users are kept for 1 year.

Data collected by google analytics, they are small text files that are sent from the web server to the browser used and stored on your device so the site can recognize it.
The goals we use cookies are the most basic tracking of your behavior in the following directions:
Tracking sections of the site you visit
How long you spend on a site;
When you visit our site and partner sites
Who we share and disclose your personal information
- at the request of the authorities and institutions.

Data subjects' rights according to GDPR

Right of access to your personal data: You have the right to receive confirmation from us whether personal data are processed for you and, if this is the case, you have the right to access the personal data and information.

Right to rectification of personal data: If you find that the personal data we process for you are inaccurate, you are entitled to make us correct this personal data.

Right to delete personal data (the right to be forgotten): in certain circumstances, such as if your personal data has been processed unlawfully or you have withdrawn your consent (if the processing of personal data is based on consent), you have the right to request and receive delete your personal data from us.

Limitation of processing: In certain circumstances, such as if you have doubts about the accuracy of your personal data or have objected to our legitimate purpose of processing your personal data, you may request that we restrict the processing of your personal data until it is found solution.
Right of objection to processing: in certain circumstances, such as if you have a legitimate interest in processing your personal data, you have the right to object, for reasons related to your particular situation, to such processing.
Data portability right: If your personal data is processed by automatic means with your consent or in order to perform our contractual relations, you may request that we provide you with your personal data in a machine-readable format for transferring to another data controller.
Right to submit a complaint to a control body: You have the right to complain about the processing of your personal data by us at the relevant control body.
NACHRICHTEN

Suchergebnisse: 67

12 Jan 2009

Der Rückgang im Containerverkehr macht sich zunehmend bei den Feederschiffen bemerkbar.Am Montag lagen nach Angaben der Hafenverwaltung HPA elf dieser kleinen Frachter im Hamburger Hafen fest. Das sind sechs Schiffe mehr als Ende Oktober, aber deutlich weniger als über Weihnachten und Silvester. Zu den Feiertagen machten immer eine Reihe dieser Schiffe Pause, unter anderem, weil dann in skandinavischen Häfen nicht gearbei...

Bericht lesen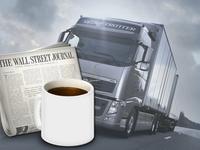 08 Jan 2009
Thüringen verlängert stillschweigend Fahrerlaubnis für Riesen-LkwBerlin (pts/06.01.2009/13:27) - Die Allianz pro Schiene hat die heute bekannt gewordene Verlängerung der so genannten Pilotversuche mit Riesen-Lkw in Thüringen scharf kritisiert. Das Ministerium für Bau, Landesentwicklung und Medien in Erfurt hat die vor einem Jahr erteilte Ausnahmegenehmigung für Transporte des Zwiebackherstellers Brandt...
Bericht lesen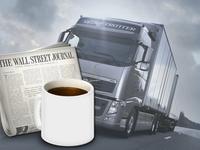 23 Dec 2008
Berlin. Vier Jahre nach Mautstart in Deutschland zieht die Betreiberfirma Toll Collect Bilanz: Demnach habe sich der Anteil moderner LKW über 12 Tonnen mit schadstoffarmer Abgastechnik enorm erhöht. Wie das Unternehmen am Freitag erklärte, betrug der Anteil der Fahrzeuge mit Schadstoffklasse fünf und EEV Klasse an der Gesamtfahrleistung im Jahr 2005 noch nicht einmal ein Prozent. Gegen Ende 2008 seien es gut 40 Proze...
Bericht lesen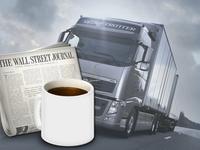 Suchergebnisse: 67
---